Cloud based insurance forms with agency management
Starting at $19.95/mo.  Get 2 months free with annual purchase.
Forms, Certificates, and more
A full-featured Forms Management System with Saved Form Editing, Certificates, File Storage, Notes, Reminders, and a complete Report Engine.
Features
CCiForms Online has all Insurance Forms and Certificates Of Insurance.
All Country Wide and State Forms
Print, Email or Download Forms
Automatic Producer Signatures
Client and Agency Management Built-in
Upload Documents and Photos
Mobile Companion App
Extensive Reports
Exceptional Service
and much, much more . . .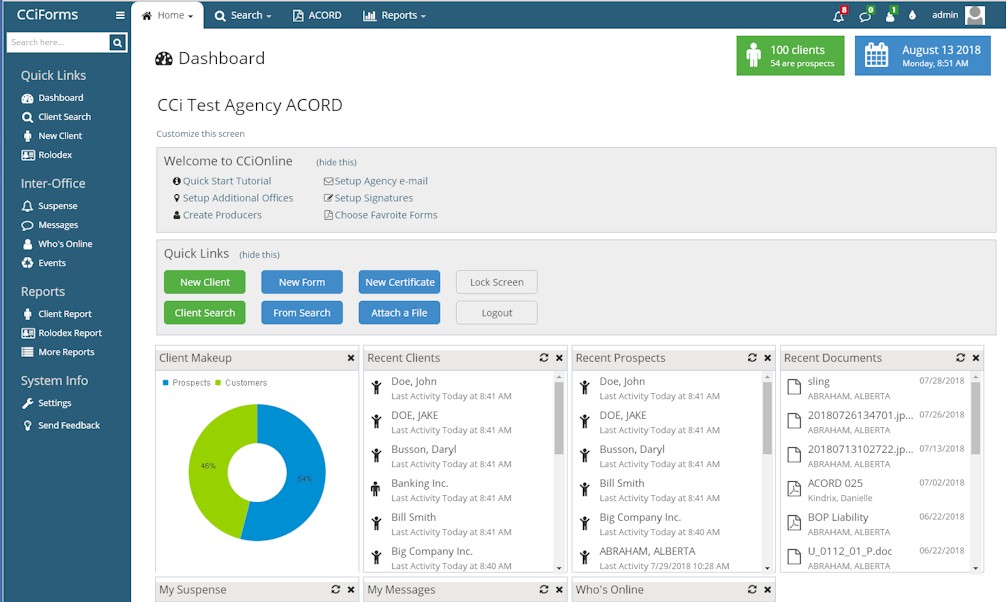 More than forms
CCiForms is more than forms! It also includes a full-featured client manager, stores uploaded documents and photos includes a task calendar/suspense Log, and produces comprehensive reports that will keep you on top of your business. All of this at a very affordable price. CCiForms is available in nationwide in all states and territories…call us!
Try CCiForms Online
FREE
for 14 days
For more information contact a Sales Representative at 1-800-899-2831 (M-F 8-4 CST) or email us at
ccirater@ccirater.com